HungryHungry X Dorpee: Promote your venue as a workspace on demand
Go Back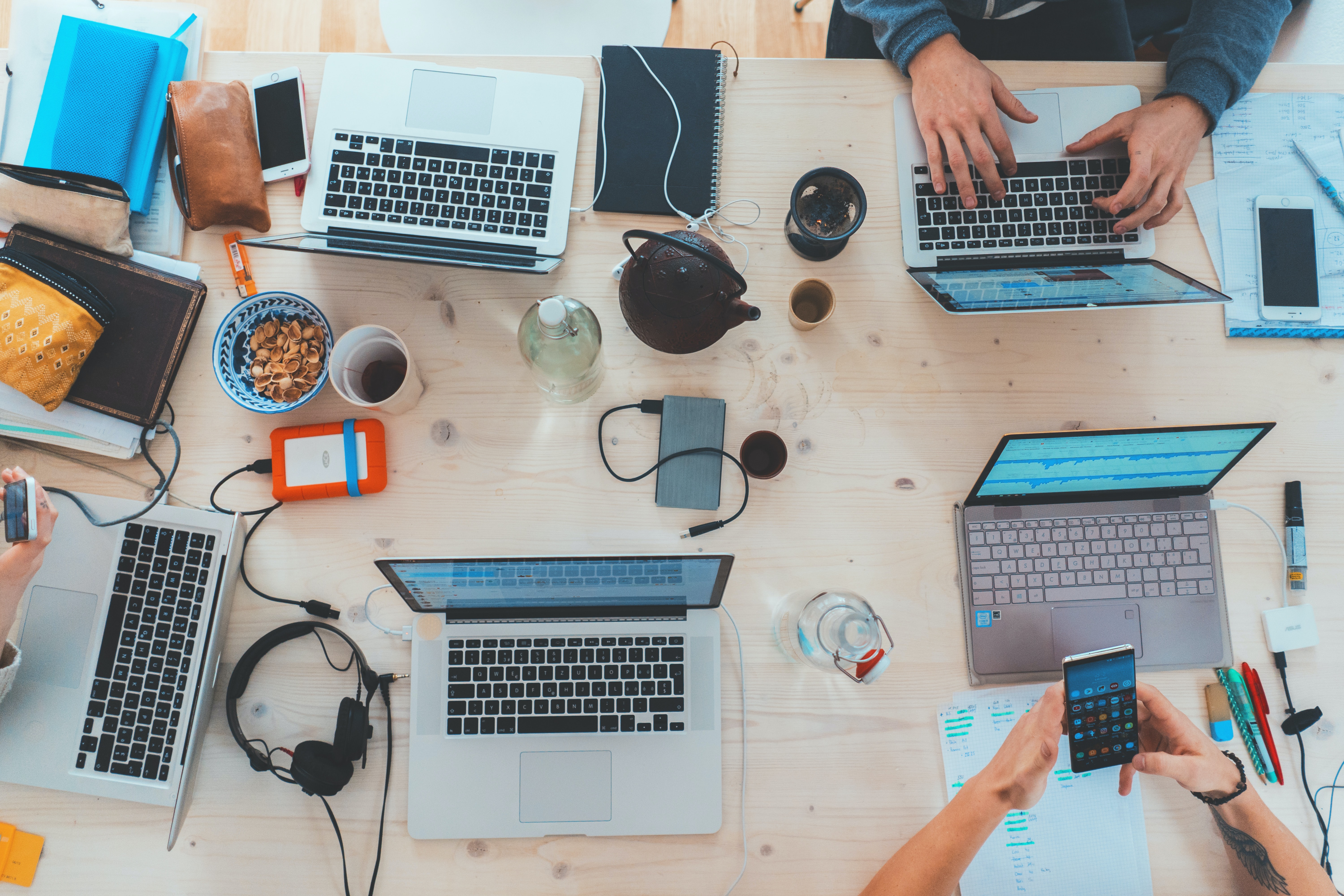 The way the world works is changing. With a continued focus on flexible arrangements, workers need a third workspace option to provide a happy medium between the office and home.
And cafés, restaurants and venues have a chance to turn spare capacity into income by capitalising on the "work from anywhere" phenomenon.
Australian start-up Dorpee is a platform that matches workers looking for their dream workspace to venues with surplus capacity. Venues list unused space for access on-demand through an online booking system. It's the Airbnb of workspaces!
Dorpee means "the village" in many languages. Dorpee hopes to leverage the shared economy and technology to create a village-like community that looks after each other and helps each other thrive.
Mobile workers can choose to work from a quiet café sipping lattes one day, then a brewery offering their fave craft beers the next, supporting local businesses along the way.
HungryHungry is proud to partner with Dorpee to add value to our venue partners. Together, we can help venues turn this café marketing idea into a profitable reality.
Here's how you can use Dorpee in your cafe marketing strategy
Create a user account to list a venue

.

Add available spaces such as a counter table, shared table, private room hot desk, boardroom etc. and set the available days, hours and services for each.
Set the price for each space. Dorpee recommends charging $3-4 an hour for a shared space, $6 an hour for a solo table and up to $60 an hour for a meeting room.
Workers create an account, choose a membership plan (or purchase pay as you go credits), search for a workspace that suits their needs and reserve a space online.
Dorpee pays directly into the venue's nominated bank account once a month.
It's the ideal way to get workers out of their concrete towers or the four walls of their homes and into your venue!
The demand for flexible workspaces
The pandemic has created a new normal in the world of work. Employees are now used to less commute time and more flexibility, while many businesses have invested in systems that allow staff to work from anywhere.
Up to two-thirds of Australians (67%) are sometimes or always working from home compared with 42% pre-COVID. Many are managers, professionals and administrative staff with higher levels of education and higher incomes.[1]
More remote workers are joining freelancers and contractors in inspiring laptop-friendly cafés and more dynamic work environments. Cafés and venues can serve up a double shot skinny alongside a suitable workspace are one up on co-working spaces that only provide internet and desks.
For centuries, coffee houses have been a hub for intellectual thought, creativity and revolutionary ideas. And studies show that working from a crowded, buzzing café can increase creativity!
"Research shows that the stimuli in these places make them effective environments to work; the combination of noise, casual crowds and visual variety can give us just the right amount of distraction to help us be our sharpest and most creative," according to a BBC report.
Tech giant Atlassian is leading the way with a "work from home forever" policy. Employees can choose to work wherever they like and only head to the office around four times a year.
Spotify allows workers to choose where they work best, saying, "work isn't somewhere you go; it's something you do." Team members can work from the office, at home or somewhere else like a co-working café, providing they stay in the time zone where their role is based.
Other international companies that have permanently embraced remote working include Shopify, Slack, Square, Upwork Twitter and Dropbox.
"In most cases, remote work has been successful for businesses and will likely remain a large part of how we work moving forward," writes Ashley Stahl for Forbes.
Benefits of Dorpee for HungryHungry venues
Dorpee offers local venues an opportunity to reach new customers, fill empty tables and increase revenue. It's an ideal way to get bums on seats on quieter days and off-peak times like mid-morning and mid-afternoon.
Nicolette Senserrick, HungryHungry Head of Sales and Marketing, said that the partnership between HungryHungry and Dorpee will help venues realise that untapped potential.
"A captive audience of willing workers means potentially higher food and beverage sales across the day, more foot traffic and greater exposure to a new professional audience, often with consistent meeting requirements and team catch-ups," Nicolette said.
"Many venues have trouble booking event spaces and have capacity during the day and mid week. Larger companies often provide remote staff with a budget for hiring suitable working spaces. Who wouldn't want to work from their favourite local café or venue? Dorpee offers a real value-add for HungryHungry venues."
"We'll be working with HungryHungry venues to help them recognise the potential of their spaces as work environments and unlock alternative income streams."
By pairing Dorpee with HungryHungry, venues can use the HungryHungry Order@Table functionality to streamline ordering. Workers can order via a stunning digital menu any time without leaving their laptops. This frictionless smart ordering experience means there's no need to queue and fewer distractions. Or promote the pre-order function, so their favourite beverage is ready to grab on the go.
Listing with Dorpee is also a great way to differentiate venues from competitors. Set up an Instagrammable space and it will "virtually" sell itself with #remotework, #locationindepedent and #telework clocking up millions of views around the world.
Setting your venue up for Dorpee
Launching a venue as a Dorpee workspace doesn't have to cost a lot. The whole idea is to increase revenue by creatively using what you already have! Here are some tips for turning a venue into a laptop-friendly cafe:
High-speed internet – a no-brainer but essential.
Install powerpoints at tables/workstations to reduce trip hazards from cords.
Get some comfy chairs – there's nothing worse than having to sit in a chair that feels like a rock all day.
If setting up boardroom type spaces, consider cameras or monitors for video calls or presentations.
Have a techy team member on hand who can help with internet access and any troubleshooting required.
Complete the Dorpee optional Occupational Health and Safety (OHS) self-assessment to identify any risks and obtain an OHS friendly shield on your listing.
Be creative with your Dorpee listing – add details about your venue, any perks (such as a free coffee for each initial booking) and some enticing photos.
We've all been guilty of sitting on one coffee for too many hours to smash out some work. With Dorpee, customers can "rent" the space and type away guilt-free. It's a solution where everybody wins!
Don't settle for the ordinary. Get cookin' with HungryHungry by booking a demo today.
[1] Australian Government Productivity Commission, Working from home, published 16 September 2021, p. 2.