Menu Features
Our digital menus allows you to automate your ordering system, and provide seamless communication between your customers, POS and kitchen. Scroll on to see our slick features.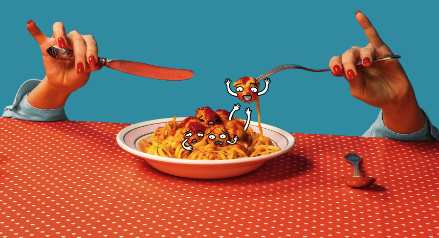 Believe the hype
There's no sleazy salesman here, increase spend per head and sell more through the power of the digital menu. Pop those high profit menu items in prime real estate, seamlessly add connected upsells to menu items and much more. Extra edamame in their poke bowl, a side of seaweed salad and a coke? Done.
But what if that delicious pulled pork burger inevitably sells out? Curb your customers disappointment by activating "sold out" so they know it'll be back soon.
Que?
Give your customers the confidence to order anything, with HungryHungry available in multiple languages. Stuck on a term? Simply tap to find out what it means.
Filter with ease
Vegan, Gluten Free, Kosher?
Make it easy for customers to search through and filter your menu for dietary requirements, by adding custom tags to each menu item.
Better communication
Personalise and adjust SMS notification instructions to ensure no one gets lost!
From the order confirmation web page you can let customers know about your contactless delivery rules, pickup spot or even where to park.
Pre-ordering
Lock in that future revenue by giving your incredibly eager customers the option to pre-order up to 60 days in advance. Of course, you control the minimum order lead time and which delivery options are available.
Data & Reporting
Find new opportunities to grow by gaining deeper insights on your customers - such as when they're ordering, what they're eating and drinking, and where they're located. Let the data help you confidently plan your venues next steps.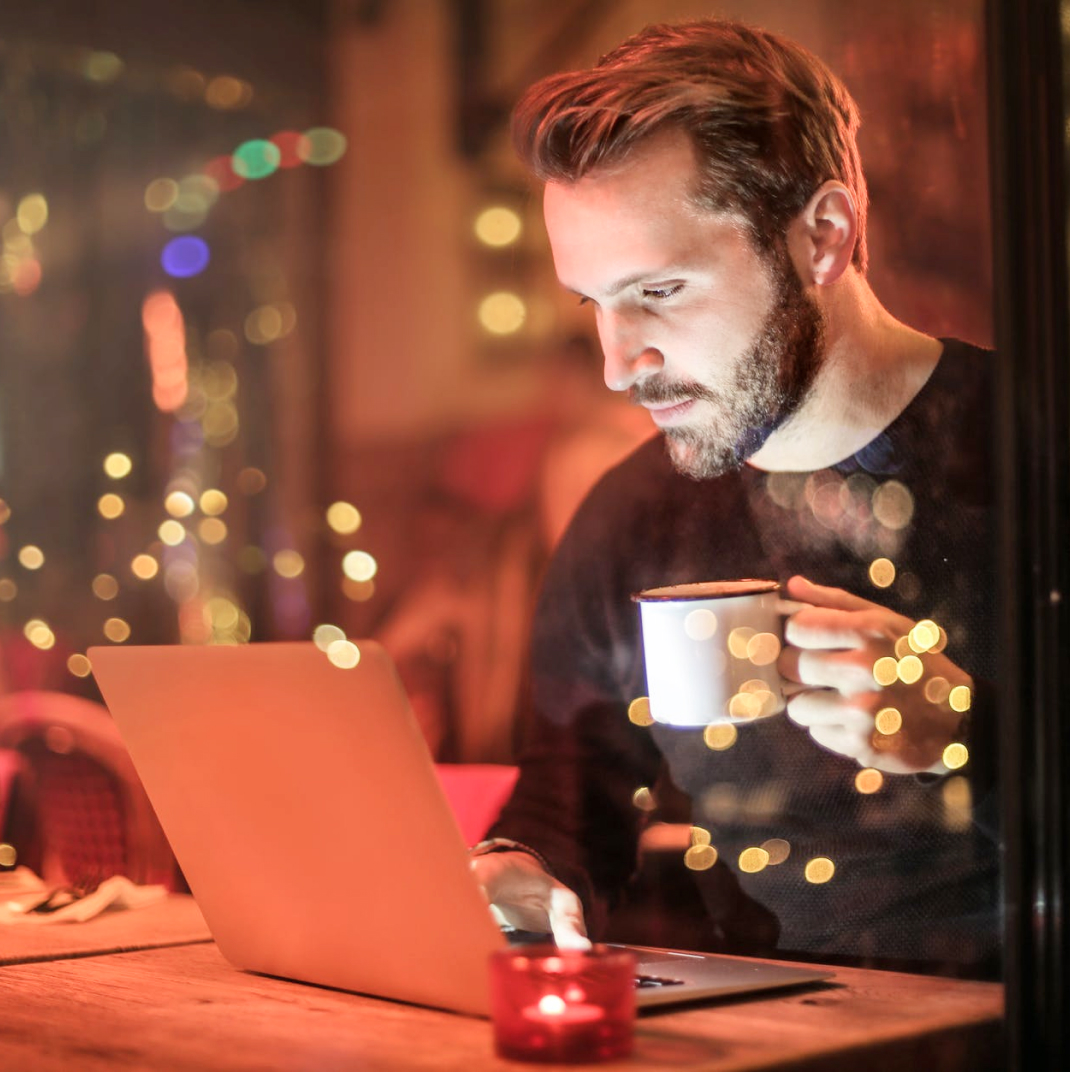 All the data you'll ever need
Our platform collects the data of every customer who orders at your venue for you to use it as you please. Use this data to send promos and offers that'll keep them coming back for more.
Deeper Insights
Generate reports on sales and refunds by fulfilment type. Need to go a little deeper? Our platform presents how your venue(s) have been performing in an easy to digest way, so you can compare across days, weeks, months or even years! Drill down on orders and filter by how they paid, order totals, promo codes or orders of a specific item.
Sales Heatmap & Tracking
Things are heating up. See where your customers are ordering from in a heatmap style view around each of your venues to understand where your biggest fans are. Go a little further to understand what your customers are up to by integrating Google Analytics and Facebook Pixel to track your marketing through to a sale.
Instant Feedback
See what your customers are thinking. Receive diner feedback to identify new opportunities and pinpoint any issues that may arise. Use customer feedback to stay ahead of new menu creation, staff training and learn more about your customers wants and needs.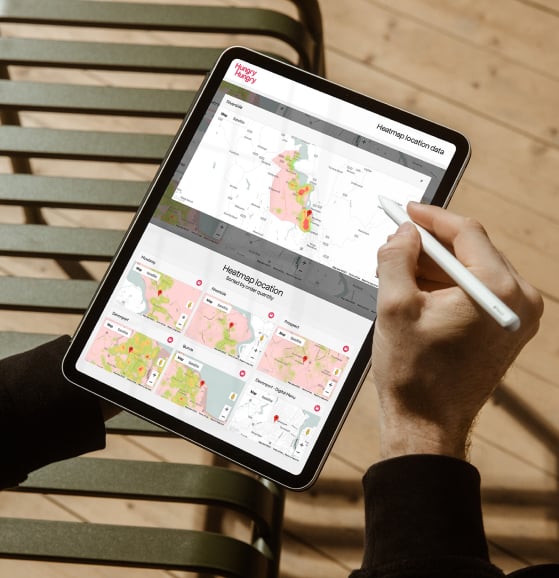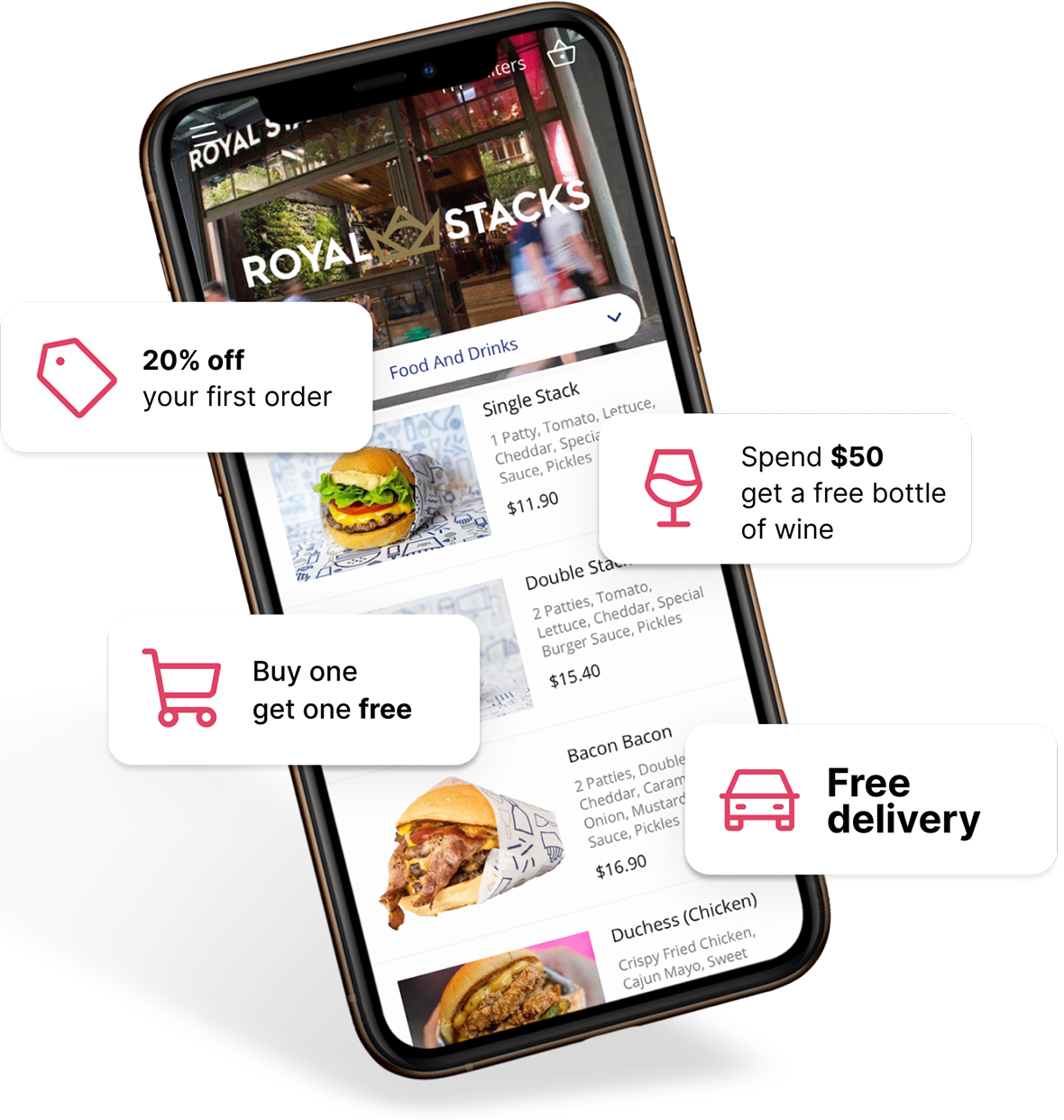 Marketing & Promotion
Campaign away
Have something special coming up? Let your loyal customers know about it by running a campaign! Directly contact your fanbase with a customisable email / SMS offer, or just to let them know about that new mouth-watering burger.
Set it up & send it
Using the HungryHungry Promo Wizard you can set dates, terms and conditions and even target specific locations. Import a list of contacts, from your existing customer data or use contact details from customers who have ordered online. Send offers & information directly to your diners which will be automatically applied when they get to your digital menu and seamlessly track the effectiveness!