How to provide a great dining out experience in a post-COVID world
Go Back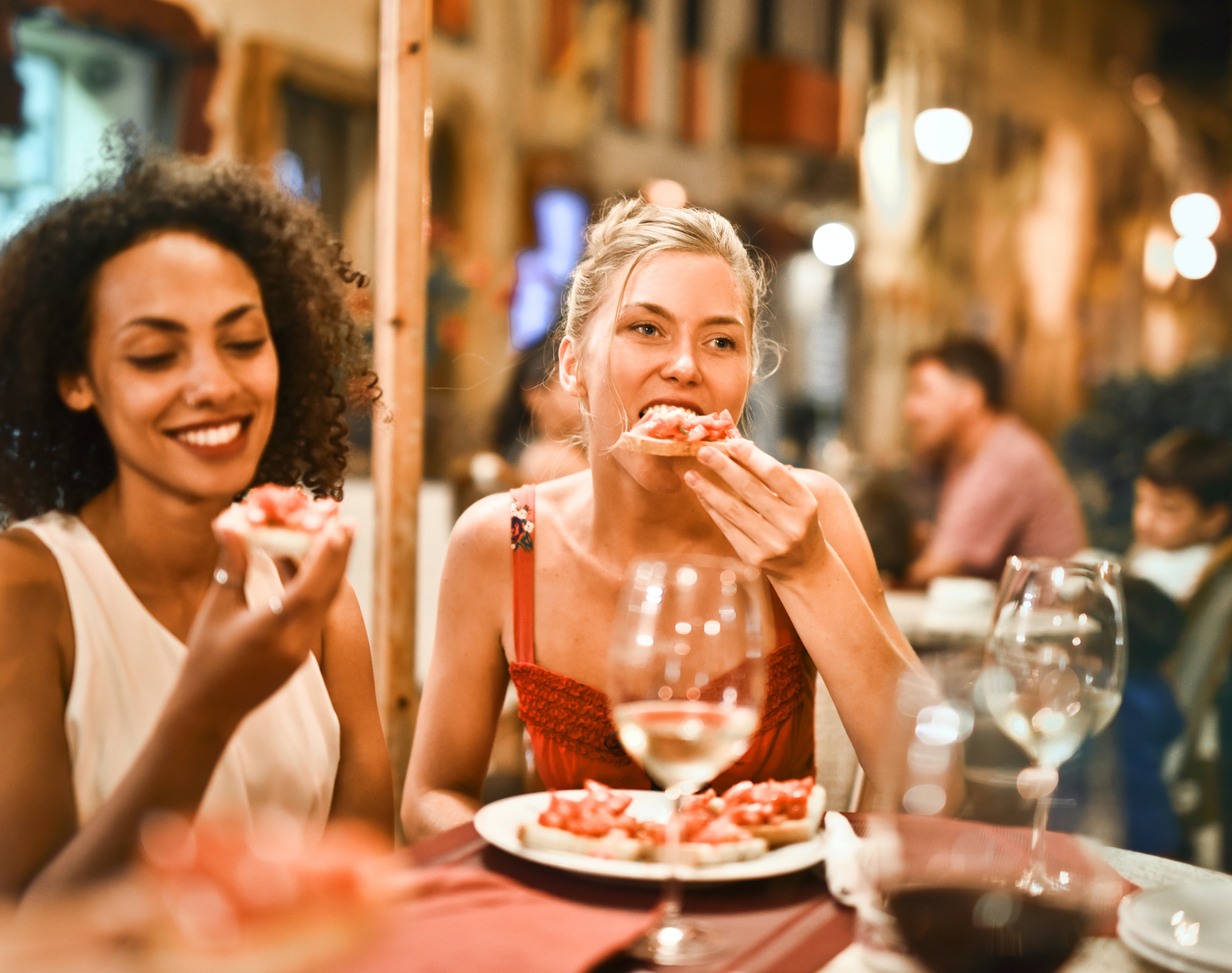 Contactless delivery, grab and go, digital menus and online ordering are more than just 2020 buzzwords. Thanks to COVID, they are not just the flavour of the month, they're on the menu and here to stay.
Lockdowns, restrictions on dining in, "per square metre" rules and changing customer expectations have required a rethink on traditional ways of doing business. Restaurants, cafes and other venues have had to get crackin' and adapt creatively to new ways of serving customers.
Technology is essential to our lives. Adding this new flavour to the industry is fostering innovation like never before. Delivery apps, online ordering platforms and contactless payment systems have accelerated change and brought through new opportunities in the way people experience dining. Technology is like smashed avo – it ain't going away any time soon.
Restaurant success in a brave new world
While most restaurants that have survived are now open for diners, the new challenge is to find a balance between deliciously personal interactions and the technologies that have become business as usual.
For new businesses, this means being tech-savvy from the get-go (check out 5 challenges facing a new restaurant in 2021 and how to overcome them). For existing business, it's a chance to get fancy and deliver unforgettable dining experiences while working with the technological changes and health and safety guidelines post-COVID.
This article provides ideas for finding the right balance, without breaking the bank.
4 ways to provide a great post-Covid-19 dining experience
1. Re-evaluate and revitalise
Covid has been a lesson in re-evaluating what's on offer and how it is delivered. There's never been a better time to knock your customer's socks off with memorable food moments they'll tell the world about.
Make it experiential
Dining is about the experience. Upskill floor staff in customer service and table service. Train staff to spend more time tuning in to answering questions and give personalised help to guests, rather than just being old-school order takers. Take things up a notch with personalised menus and customer loyalty programs.

Creative use of space
Gone are the days of packing patrons in like sardines. Restrictions on numbers, sensitivity about crowding and the need for larger take-away/delivery areas make clever use of space essential. Rework spaces for comfort and use screens to separate dining groups. Use air traffic control for inspo and make instructions for traffic flows part of the experience.
Rework the menu
Smaller portions, more local ingredients and innovative uses for the same ingredients are all on the menu post-COVID according to . Smaller meals and fewer choices are chef-friendly and support the need for speed. Choose items that can be cooked and prepared faster, freeze portions for quick reheating and use local produce your guests will love.
Safety awareness
Diners are "looking for restaurants to be transparent about their cleanliness procedures," writes customer experience futurist, Blake Morgan for Forbes. Go all pre-flight safety demo on sign-in, get surfaces sparkling clean between customers, and use online ordering or laminated menus that can be easily wiped clean.
2. Build on customer loyalty
COVID created a shift in customer thinking, encouraging people to buy local and support local businesses. The low hanging fruit
of post-COVID hospo marketing is building on customer loyalty, making existing customers the number one restaurant target market.
Deloitte report, Covid-19 Maintaining customer loyalty and trust during times of uncertainty sums it up:
"Every business has its most loyal customers, so decide what special services and resources you can supply to these valuable customers. Although all your customers are important, it may become necessary to make the decision to take care of these customers first."
Keep that hard earned dough coming in with proactive marketing such as:
Special offers
An email newsletter
Reward programs
Social media engagement
Special events
Referral programs
Go ahead and ask for the reviews you know your customers give you when they enjoy themselves. Make it easy for them by providing links to the best places to review you on, Google My Business, Facebook, Yelp, Trip Advisor or Open Table.
3. Create a collaborative community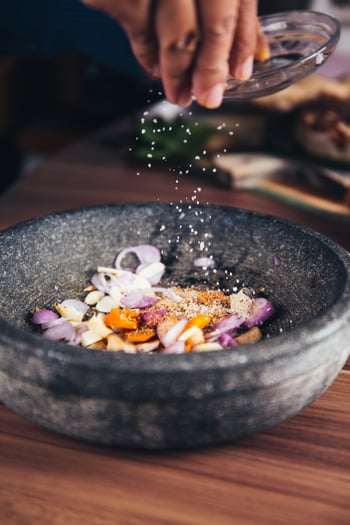 Like peas in a pod, owners of other restaurants, cafes, bars and food supply companies share many of the same challenges. Work together. Celebrate strengths. Become the inseparable milk and cookies of the local food scene.
Stay connected with local producers and other Hospo partners through new partnerships and spice things up with some yummy new collabs.
Some creative ideas:
Get artsy by becoming a venue partner for a local theatre.

Arrange pre-dinner snacks for customers at a local bar.

Pair up menu items with local craft beer.

Turn over a new leaf with market-day menus featuring fresh produce from local growers.




Mutual promotion is the key to successful collaborations so for any business that's still in the "yeah-nah" camp when it comes to social media, it's time to start posting.
4. Contactless booking, menus, ordering and payment
Customers now expect technology to be part of their dining experience but how can a digital interaction become the secret sauce of customer experience?
Well here's the jam. Contactless apps like HungryHungry aren't just about booking, ordering and payment. They are the foundation for restaurant success in a tech-savvy world…customer-facing and behind the scenes.
Revitalise the menu, build on customer loyalty and share collabs in one place.
The right tech will simplify staggered mealtimes and stop the kitchen from being slammed while feeding the crowd. Personalise digital menus, customise offers, reviews and engagement all from the comfort of the couch.
Promotion is no longer just a side...but a main. The best apps integrate ordering technology with brandable mobile-friendly websites and customer databases.The cherry on top is useful data that feeds into key business decisions, fuelling restaurant business growth.
Get crackin' with HungryHungry

Ready to make change? HungryHungry has helped over 1,500 restaurants, pubs and bars across Australia to stay in business during COVID-19. Now we are on a mission to put some chilli in your jam in a post-COVID-19 world.
HungryHungry offers fun and frictionless ordering…without the forkups! Plus loads of extra features like stunning digital menus, instant online payments, easy order fulfilment and influencer worthy promotion. Even better, it looks delectable and it's easy to operate.
With HungryHungry you can
Get faster table turnaround

Accommodate unexpected changes on demand

Feed your business with real time info

Reward customer loyalty

Personalise menus and allow customers to filter by dietary needs
Feeling inspired? Get in touch with HungryHungry to find out how we can help grow your business in a post-Covid world.