Online food ordering and other ingredients of the new dining era
Go Back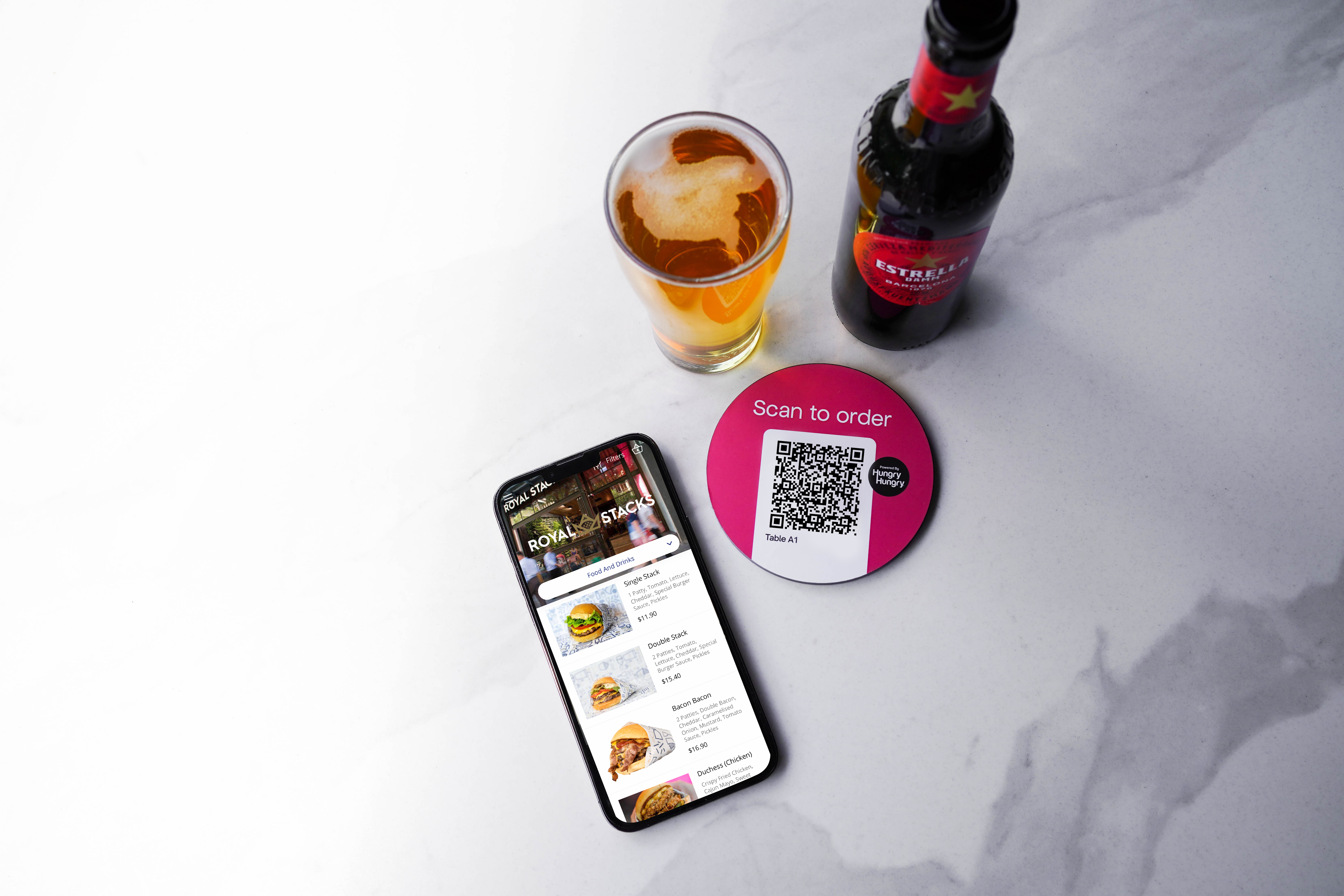 The pandemic has set the scene for some of the swiftest changes the Hospo sector has ever seen – the explosion in online ordering systems and food delivery, an increase in at-home dining and the digitisation of the restaurant experience to name a few popular food trends.
But the big question is: Where to from here? As Australia opens up, which habits are likely to stick?
The formula for providing a great experience for Hospo consumers hasn't changed. It all starts with understanding your customer. Having a solid grasp of consumer expectations and current food trends and expectations is the key to wowing your customers and thriving in this brave new world.
Online food delivery is here to stay

Recent research indicates 42% of people who work from home use online meal delivery services. The shift to home-based work continues to impact city-based Hospo businesses, with the NSW state government incentivising workers with Friday dining vouchers and Melbourne predicted to have fewer workers than before the pandemic for another four years.
The rise in dining at home has led to a 30-40% increase in demand for takeout and online food ordering and delivery, a habit that is likely to stick. Up to one-third of consumers are now using restaurant meal delivery services.
"Even with more people returning to dining rooms, online channels for many restaurants are remaining stable or even growing," says Joe Guszkowski.
Businesses that have already invested in online ordering systems are ahead of the game and can use the new normal to refine processes and optimise for profit. It's never too late to go digital. Alex Canter writing for Forbes says, "online ordering, delivery and kerbside pickup must be factored into all parts of the restaurant business."
With third party delivery platforms squeezing margins obliterating direct relationships with customers, many venues are looking to use alternative online food delivery platforms and bring delivery back in-house.
Menu innovation and new foodie experiences
Staying competitive means ensuring takeaway or delivered items remain fresh and hot until eaten. Venues can create better customer experiences by customising dine-in and takeaway menus, omitting foods that don't travel well and using digital platforms to communicate wait times.
Dine-in preferences continue to evolve too. Consumers are increasingly seeking out new foodie experiences and many have developed cross-cultural dietary patterns due to an abundance of Asian, American, Arab and Mediterranean cuisines.[1]
Healthy and plant-based eating have gained a strong foothold, with customers expecting more options. Australia has the third fastest growing vegan market in the world[2] and one in three Australians are actively reducing their meat consumption[3] resulting in innovative new menu choices.
More customers want to know what's in their food and demand for transparency, locally sourced ingredients and sustainability is increasing. This not only impacts what's on the menu - it means adding more details about ingredients than in the past.

Convenience is critical
Consumers have come to expect frictionless digital experiences, whether they are banking, ordering food or attending an event. People want to order food on their own terms, whether they're at home, on the go or at a venue.
The pandemic has accelerated the "make at home kit" and ready-made meal market, a popular food trend that has turned into a $600 million industry. Consumers can't get enough of food box and meal delivery services which are convenient and require minimal preparation. Venues can capture market share by diversifying their offerings with heat and eat or partially prepared meals.
Personalised content and offers
Customers want digital engagement and personalisation from their fave cafe or restaurant.[4] Online platforms can now record more information about customers than ever - where they are travelling from, how much they are spending, their favourite dishes and more. More venues are using this information to personalise alerts and offers.
Loyalty programs, email marketing and SMS communication are all valuable tools to engage with customers, encourage repeat business and build brand loyalty.
Restaurant health and safety
Today's consumers want reassurance that venues are effectively managing health and safety risks.
Some of the most common complaints diners have about restaurants are sticky tables, grubby floors, dirty utensils and unsanitary restrooms. All of these are easily addressed with a regular cleaning schedule.
Assure customers that your venue is providing a clean, healthy and safe restaurant environment by making cleaning procedures visible and training staff in food safety and hygiene.
7 tips for nailing the restaurant customer experience
Let them know you are open to feedback.
Observe trends by regularly reviewing reports on your digital platforms.
Monitor online reviews for feedback and ideas.
Conduct a customer survey.
Create a structure for staff to convey customer feedback.
Follow the lead of Guy Turland and speak with customers directly.
Stay across current food trends by reading research and reports.
Give customers what they want with HungryHungry
Simplify Order@Table, Collect@Counter, Delivery and Pick-up with HungryHungry. Give your customers exactly what they want, when and where they want it with easy mobile ordering and online payments.
Create a seamless digital experience that gets the profits cooking and generate instant marketing campaigns that turn customers into regulars.
Book a demo now!
References
[1] Mondor Intelligence, Australian Foodservice market – growth, trends, COVVID-19 impact and forecasts (2021-2026), accessed 16 December 2021.
[2] Statista, Value of packaged vegan food in Australia from 2016 to 2020, 2021.
[3] Naturally Good News, The rise and rise of plant-based products, 8 February 2021.
[4] Deloitte, The restaurant of the future arrives ahead of schedule: time to get on board, 2020, p.3.