Top 6 food trends in Australia and how you can tap into them
Go Back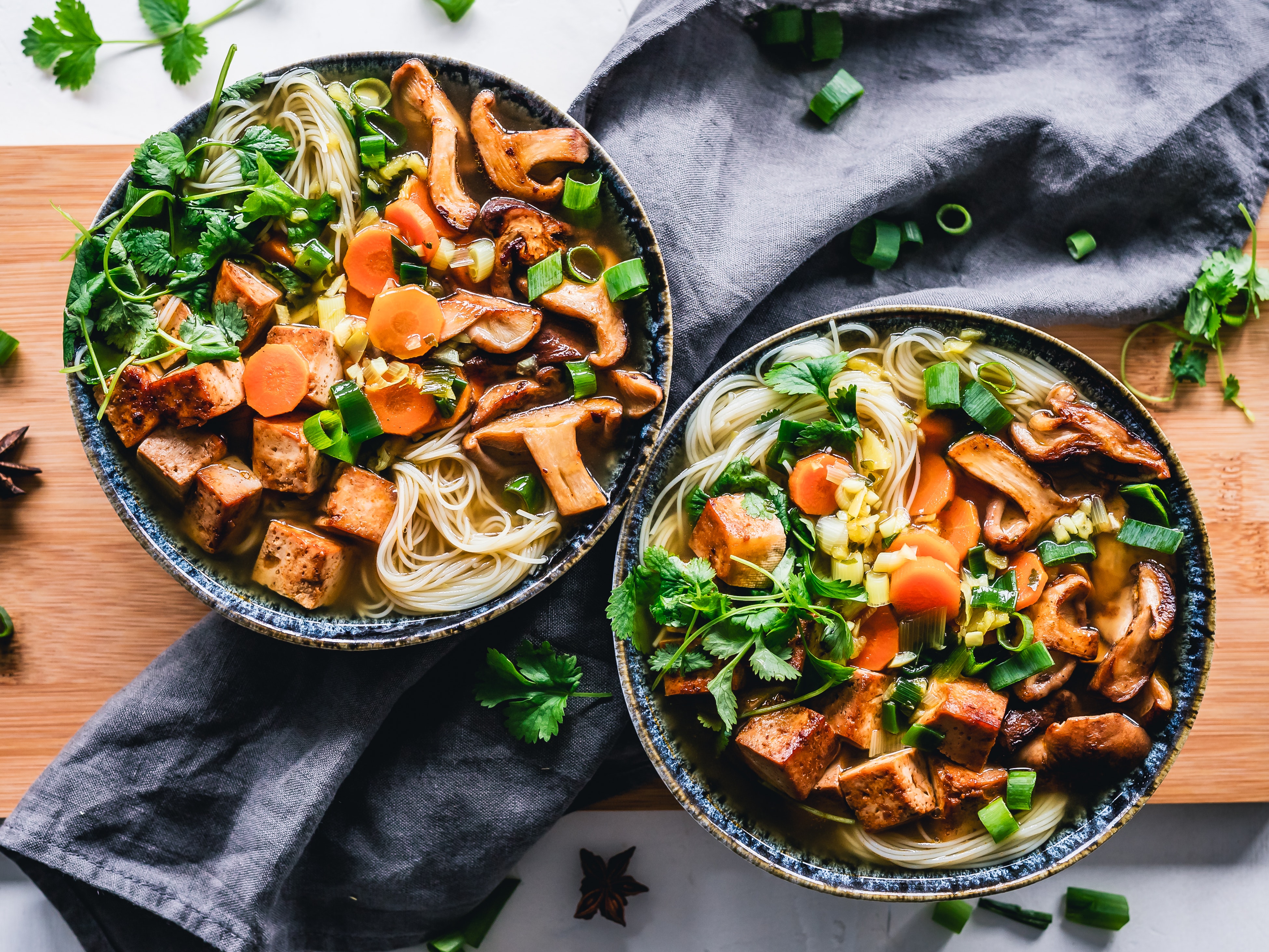 You don't need us to tell you 2020 was a tough year for the Hospo industry. COVID-19 shook things up like muddled limes in a mojito.
Sourcing, serving, staffing and engaging with customers got an overhaul, and technology was the key to unlocking success.
"Paddock-to-plate" took on a new meaning as supply constraints made our worlds smaller and local connections more diverse. There's a saying, "you don't need a silver fork to eat good food," reflecting the mass shift to grab'n'go or take away and delivery.
The rollercoaster of 2020 created the rise of #COVIDbaking, as we turned to comfort food like never before. Sourdough was our second most searched google recipe in 2020, only just behind "homemade hand sanitiser". (Yum?) Other top recipes on the Google list were beef stroganoff, spaghetti bolognese and doughnuts. It's no surprise last year has had a massive impact on what we ate, which is now influencing Australia's food trends.
Here are 6 top food trends you'll go nuts for and cost-effective ways they can be adopted.
Top 6 food trends for 2021
1. Source local ingredients
COVID-19 changed how we think about food and turned attention to where our food comes from. We've spilled the beans on local produce and found an abundance of opportunity.
#buylocal and #shoplocal movements are emerging as restaurant trends faster than a new banana bread recipe goes viral. Local communities can be a degustation of culinary delights. Gourmet cheeses, artisan bread, farm gate produce and sustainably sourced local meats are popping up on menus everywhere.
Everyone has to play a part in supporting our farmers, says author Adam Liaw, writing for Good Food. "We need to support our farmers in the best and only way we can – buy Australian and do it as if your life depends on it. The financial survival of many producers, especially the small ones, hangs in the balance."
How to support local
Incorporate local products in menus
Use seasonal produce
Develop relationships with local growers and meat producers
Celebrate growers on socials
Where to find local produce
Farmers markets
Farmgate supplies
Community farms
Google 'near me'
Grower co-ops
Independent grocers and supermarkets
2. Grow your own


American funny man Lewis Grizzard once wrote "it's difficult to think anything but pleasant thoughts while eating a homegrown tomato."
Homegrown food can be the secret sauce for a successful restaurant. It tastes better, reduces food miles and can be cheaper. Many restaurants and cafes are growing at least some of what they cook/serve, and the trend will only intensify in 2021.
Take paddock-to-plate to the next level by growing herbs and veggies on a sunny windowsill, in containers or a raised garden bed.
Where to grow your own food
Raised beds/Vegepods
Windowsill pots
Beer garden or courtyard dining area
The backyards of staff or family members
Repurposed or upcycled containers
What to grow
Herbs
Salad greens
Sprouts
Chillis
Tomatoes
Microgreens and garnishes
Specialist items not readily available
3. Handmade just about everything
Like a successful sourdough, everything handmade is on the rise. People have become adept at cooking for themselves,
and a restaurant/café needs something spesh to be a hit with the locals. Old school bottled sauces are meh. House-made is yeh!
Diners want a personal touch. This means making as many of your condiments, sauces, breads, sweet treats and desserts from scratch
as you can. When you've already got a lot on your plate, this requires some creative thinking.
How to factor handmade into your menu
Make large batches and freeze portions
Fill lulls with cooking and baking
Hire a chef/cook out of hours for large jobs
Partner with a local sourdough baker; use a local treat/dessert maker
4. Plant-based meals
Garfield comic creator Jim Davis said, "vegetables are a must on a diet. I suggest carrot cake, zucchini bread and pumpkin pie".
Davis may have been onto something. Veganism and consumption of plant-based meals are a food trend in Australia that isn't going away, with up to 12% of the population eating a mainly vegetarian diet, according to a Roy Morgan poll.
Vegans want memorable food moments too. Think plant-based proteins, egg and milk alternatives, cashew cheese and aquafaba mayo. The proof is in the (vegan) pudding with Woolworths reporting a 42% increase in sales of plant-based protein products last year.
How to make enticing plant-based meals
Make it easy to find plant-based options on menus
Research and practice recipes that make taste buds tingle
Remember that vegans need protein too
Give plant-based eaters more than one choice
Include vegan treats and desserts
5. Multi-purpose hubs
2020 saw restaurants and cafes supplying customers with fresh fruit and veg boxes, milk, cheese, honey and bunches of flowers, amongst other creative things.
While not a food trend, this is set to continue. Spice up your offering with house made sauces and condiments to go, make-at-home meal packs or curry pastes. Selling other items may feel like biting off more than you can chew but diversifying may bear fruit in the long term.
How to grow your hub
Set aside a dedicated space
Prepackage signature sauces and condiments
Develop items that fit with takeaway menus
Include as add-ons in online menus
Partner with local artisans or brewers
6. Online ordering, delivery and takeaway
What kicked off as a necessity in 2020 has become essential for most restaurants and cafes in 2021.
People expect to be able to order and pay online for delivery and takeaway. Many successful restaurants and cafes offer online ordering for in venue eating.
How to streamline ordering and delivery
Use tantalising digital menus
Take online orders at the table with HungryHungry
Include scrumptious photos and detailed descriptions
Make it easy for customers to add and remove items

Throttle orders

so your kitchen isn't overwhelmed at peak times
Take back control with HungryHungry
The constant change and scrambling of 2020 set the scene for some exciting and enticing food trends for 2021.
Buying local, going handmade, embracing plant-based, growing your own and diversifying are creative opportunities that can be adopted cost-effectively. Online ordering and delivery is no exception.
Take back control and give customers a more-ish experience with HungryHungry. Unlock stunning digital menus, immersive contactless ordering and find new opportunities for restaurant success with real-time data.
HungryHungry helps venues adapt to the trends of 2021 and grow their businesses as a result.