What is QR Code Ordering, and what are the benefits?
Go Back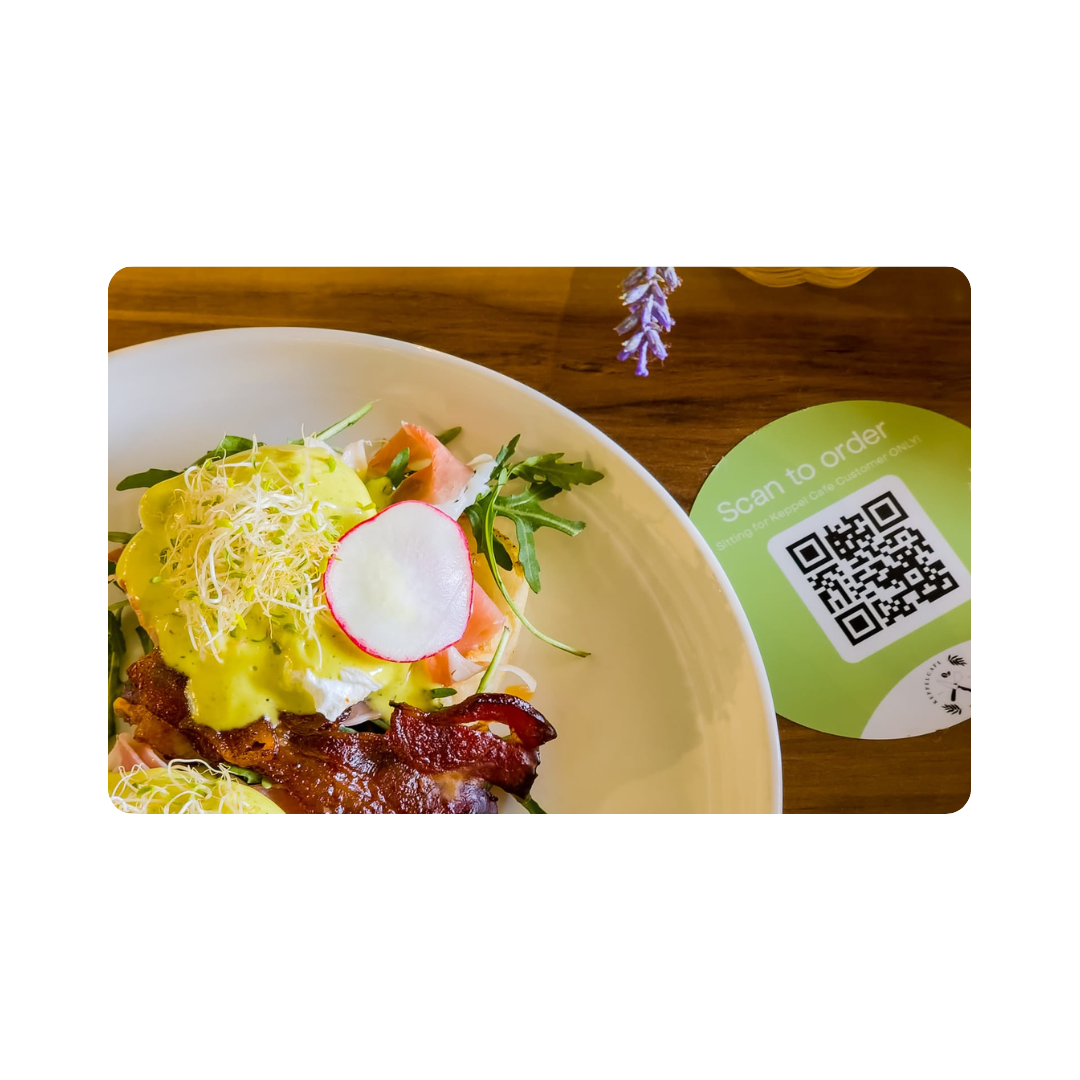 QR code ordering has taken the restaurant industry by storm during the pandemic, providing a flexible, contactless digital ordering option that can quickly adapt to any operation.
The QR (short for "Quick Response") code was created back in 1994, the same year Nirvana played their final concert, Quentin Tarantino's Pulp Fiction hit the cinemas, and Caesar salad was in its heyday.
The code's two-dimensional black and white design started life in the automotive industry, used to track vehicles during manufacturing. But it took a pandemic for the QR to really take off. Apple and Android adding native QR integration to their cameras helped bring this tech into the mainstream.
For Hospo businesses, QR codes offer a flexible and contactless substitute for traditional printed menus.
How QR Codes for restaurants work
A QR code works by encoding information in a matrix-type image consisting of black squares and dots that a computer or smartphone translates. It can store data digitally, open an app or launch a website, such as an online menu.
Here's how QR code restaurant ordering works with HungryHungy:
We create a custom branded digital menu and set up QR codes which can then be displayed throughout your venue.
The customer scans the QR code with their phone to open your menu.
The customer orders and pays online – the ultimate self serve ordering system.
Your kitchen receives the order on a printed docket which can be integrated through your venue POS.
Use HungryHungry's AI marketing functions to keep customers up-to-date on their order through SMS or email.
Piece of cake!
What are the benefits of implementing QR Code Ordering?
Eliminate queues
Digital QR code menu ordering reduces congestion for dine-in customers, especially on arrival and departure, by stopping diners from crowding the counter.
Place QR codes in windows or outside your venue so customers can order takeaway without queuing.
Keep your kitchen happy with virtual queues that automatically batch orders from the same table.
Take control of drive-up, pick-up and delivery by throttling orders when your kitchen is at capacity.
No more wasted paper
Printed menus are not just expensive - they're impossible to keep clean and bad for the environment. Digital QR code ordering uses an online menu to let your delicious food do the talking.
Switch up specials daily or seasonally without the chalkboard. Log in to your digital menu back-end and add or remove items with ease.
Instantly create deals and special offers. Pot and Parma? 2 for 1? Too easy.
Mark sold out items in real time. No more hangry customers.
Deliver consistently better service
Customers love ordering when and where they want, creating a seamless dining experience. According to a recent survey

,

52% of adults want technology to make ordering and payment easier.
Diners can order at their leisure without being pressured by staff. Delight customers with great service, even at peak times.
Staff can focus on interactions instead of taking orders, resulting in a calmer atmosphere.
Extensive wine list? Staff constantly changing? Now there's no need for staff to memorise every item. Customers can access everything from your extensive digital menu.
Make managing dietary requirements a breeze by quickly identifying gluten-free, nut-free, vegetarian and vegan options.
Your customers will thank you for it.

Keep staff safe
QR codes in restaurants connected to digital menus make ordering safe
and contactless for staff and customers.
Menus are high-touch surfaces that need regular sanitising.
Reducing customer touch points allows interactions to be more meaningful.
Want fries with that? Increase average spend
HungryHungry customers report on average 35% increased spend. With fewer barriers to ordering, the average cost of each order increases.
Make it easier for customers to spend more. Add sides, fries, upsize, whatever you want. "Deals and special offers can be bundled with QR code systems and are easy to get in front of people when they look at their phones," writes Erin Woo in the New York Times.
Easily add recommendations, trending items and timed offers.
Take your wine online safely and add a beverage menu to get the profits cooking. With HungryHungry, you can add an 'age gate' so customers have to add their birthday before they can order alcohol. Offering alcoholic beverages with delivery, drive-up and pick-up can increase restaurant sales by 5-10%.
The ultimate flexibility
Seamlessly run Order@Table, delivery, drive-up and pick-up from one system.
Switch like a pro between Order@Table and delivery or takeaway in a couple of clicks whenever you need.
Change menus each season without sacrificing trees. Instantly change pricing and add or remove items – no design updates or printing needed.
Generate different QR codes for different tables, spaces or sites.
There's no need to regenerate and reprint the code each time you change menus.
Cater to their tastes
QR codes are here to stay

, allowing restaurants to build a database of their customers' order histories and contact information. Know who your guest is, what they have ordered and how much they've spent.
Track trends and use insights to customise SMS offers or marketing messages.
Aggregate data for a whole business snapshot or dig deeper to find what's selling like hotcakes so you can share crowd faves with the world.

How to get a QR code
for your business

There are several ways to get a QR code for a restaurant business.
The easiest way is to connect it to a stunning online menu with HungryHungry - contactless self serve ordering with no app necessary! Whether QR code table ordering is on the menu or you're looking for a restaurant QR code to improve takeaway service, we've got you covered.
HungryHungry can design a fully customisable menu starring your brand,
give your menu a makeover with a professional photoshoot and automate
the repetitive tasks without taking away the human element.
Whatever your vision, we're here to help you get set up and bring it to life.