Marketing for restaurants: 6 Ideas to give your venue a memorable personality
Go Back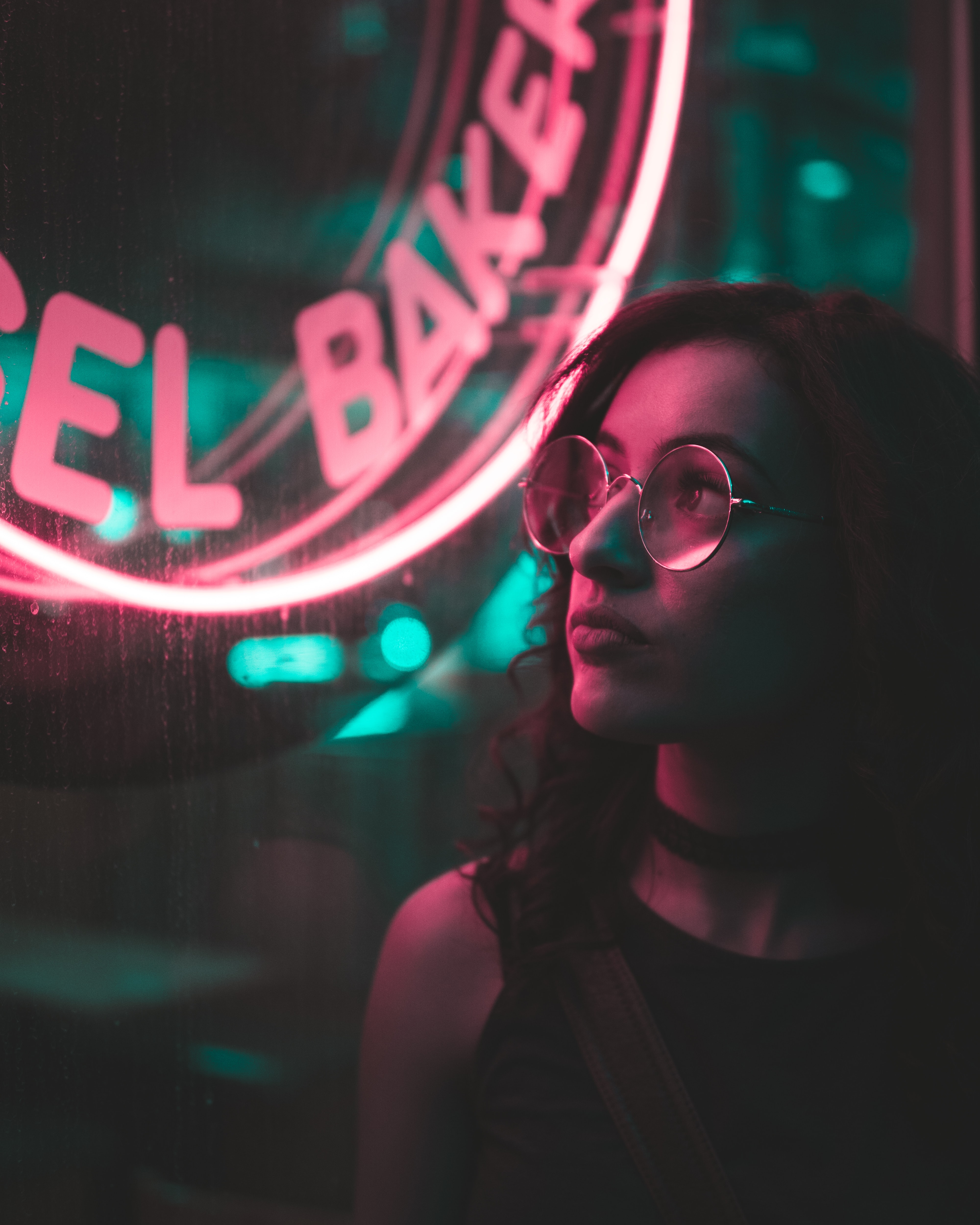 What makes your venue memorable? Is it the décor, the food, the service? Chances are that what keeps customers returning is a combination of factors related to your brand personality. A brand personality is a set of human characteristics that convey a brand's look, feel, and values.
A cohesive brand personality fuels an emotional connection with customers which ultimately keeps them coming back. Read on for tips on creating a distinctive personality for your Hospo business and find out how HungryHungry can help communicate your uniqueness to every customer.
1. Define your purpose
There are many ingredients in the recipe for Hospo success but having a clear purpose is like the mint in a mojito - there is no substitute. When you have clarity on what you're aiming to achieve, you make better business decisions, and it's easier to bring others along for the ride.
Know your why. Author and speaker Simon Sinek says, "people don't buy what you do, they buy why you do it". Knowing your why gives meaning to what you do. "The why is the purpose, cause or belief that drives every one of us," Sinek says. It's the underlying emotion and intention that drives Hospo folks to get out of bed every day, work ridiculously long hours and keep showing up despite the challenges.
Write your mission statement. A mission statement puts your why into words. It's a brief statement that defines your business, sets the direction and flavours everything you do. When developing a mission statement, think about what you do, who you serve, how you serve them, your goals and values.
Taking the time to put your mission into words gives employees and customers a clear idea of your values and differentiates your restaurant or café from the competition. For inspo, check out these restaurant mission statement examples.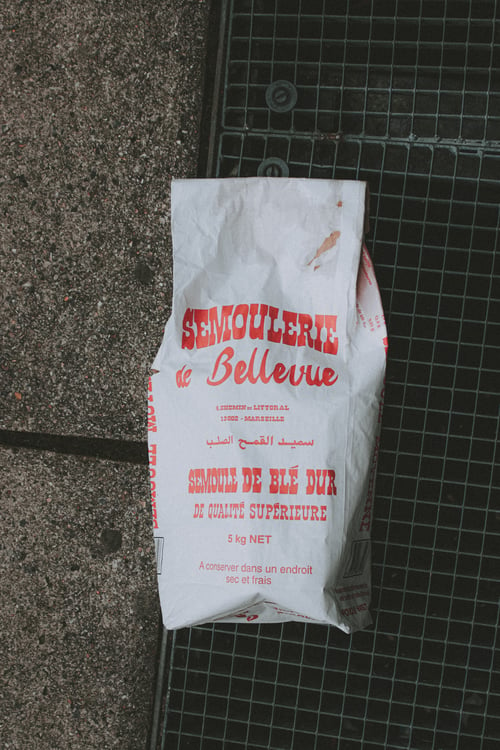 2. Decide your brand personality traits
Think of your brand as a person with a personality. Are they daring, imaginative, glamorous, friendly, wholesome? What words would you use to describe the feel, vibe, and intention of your restaurant or cafe?
One way to define your brand personality is using the five dimensions model by Jennifer Aaker. Each dimension includes a series of related personality traits or characteristics. By selecting the relevant traits and adding up the number of chosen traits in each dimension, you can determine the strongest dimensions for your brand.
Excitement: traits such as daring, imaginative, spirited and independent.
Sincerity: qualities such as down-to-earth, honesty, sincerity and friendliness.
Ruggedness: traits such as outdoorsy and tough.
Competence: attributes such as reliability, confidence, intelligence, and hard-working.
Sophistication: traits such as glamorous, charming and smooth.
There are loads of different interpretations of the Aaker's model. Dimension lists by Trendjackers and Vemt are an excellent place to start.
3. Create a theme based on your personality
Putting your brand personality into action is the creative part. Your brand personality guides everything you do - branding, décor, menu design and the look and tone of social media posts. It also helps ensure marketing for your restaurant is aligned and consistent.
Design your interior. Turn up the heat with colours, textures, patterns and styles that reflect your brand personality. If your dominant dimension is sincerity and brand traits down-to-earth and wholesome, your design might feature natural materials, upcycled timber, slate and stone.
Craft a menu that reflects your personality. Every meal, every mouthful makes an impression that reinforces your brand. Showcase your offerings with a custom branded digital menu from HungryHungry. Whatever your brand personality, we create an online menu that brings it to life.
Create branding guidelines. Consistent branding across

all channels can increase revenue by 23%

and make your look and feel recognisable across all marketing channels, including restaurant social media marketing. Consumers perceive a consistent brand as dependable and trustworthy, essential for attracting new fans. Brand guidelines don't need to be complicated – a couple of pages covering logos, colours, fonts, brand personality and the tone of voice should cover it for small venues. Check out Canva's Brand Style Guide templates.
4. Build venue brand awareness
"Build it, and they will come" sounds like a catchy saying but it doesn't work in practice. Building brand awareness takes work and consistency and it's incredible how much you can achieve with a handful of effective strategies.
Shout it from the rooftops. Just getting started? New-season menu? Host a launch or a preview, send out a media release, take out an ad in the local rag or try some Facebook ads to raise awareness.
Get connected. It's often said that "alone we can do so little, together we can do so much", which is so true for marketing your restaurant. The value of connecting with your community cannot be underestimated. Partner with suppliers for shared promotions. Get involved with initiatives that align with your brand personality. Keen for your venue to be known for its sustainability? Get the team involved in a beach clean-up and share it on your social channels.
Host special events or activities. Stuck for restaurant marketing ideas? Themed nights, cooking demos, cheesecake Tuesdays, "Parmi and pint" nights. Whatever your jam, package it up and put it out there. Seek opportunities for involvement in local events. Collaborate with other venues or your Chamber of Commerce to create activities that benefit everyone.
5. Create a unique in-venue experience
Play up to your strengths and make them matter to diners. Continually create "new, ownable points of difference between your restaurant and the competition." Research conducted by Zion & Zion in 2019 found brand personality is essential for achieving competitive advantage.
Give 5-star customer service. Spectacular service doesn't just keep patrons coming back; you may be surprised by how many people write good reviews when you've made a positive impression.
Build relationships with regulars. It costs a lot more to get a new customer than it does to keep a loyal regular. Invest in your fans. Treat them well. Use the HungryHungry built-in marketing function to send them special offers by SMS, so they feel the love.
Get staff on board. If you visit

Mister Bianco

, Melbourne's authentic Italian destination, you'll be welcomed at the door and made to feel special, shown to your table and immediately offered a pre-dinner drink. These curated interactions align with the brand's sophisticated Sicilian-inspired experience. Every team member represents your brand. Bring them along for the ride and ensure new recruits reflect your brand personality.
6. Don't forget digital!
Every aspect of marketing your restaurant, including the online experience, can be customised to reflect your brand personality. Digital menus, online ordering systems, contactless payment and QR code ordering with HungryHungry have infinite potential for customisation.
Create a personalised website and digital menu. Add a dash of chilli to your customer's digital experience with an online menu that makes your brand sizzle. HungryHungry builds your site to reflect your venue's individuality, with custom colours, design and images that do the selling for you.
Limited time offers. Perhaps it was Martini Month that caught your eye or the British pub menu to celebrate the latest Australia/UK cricket test. Over the past five years, the number of limited-time menu items has

increased 64%.

Limited time offers (LTOs) are your chance to bring surprising ideas to a broader audience and going digital makes it easy. Add a LTO to your HungryHungry digital menu and it's always ready for launch.
Get social. Build your venue's social presence to get new customers and keep new customers coming back for more. Social media for restaurants can feel like just another thing to do but trust us; it's worth it. HungryHungry makes it easy to share menu items. Add menu buttons to your Insta and Facebook accounts to turn interest into orders.
How can HungryHungry can help bring your venue brand to life?
Whatever your restaurant personality, HungryHungry sits behind your brand to celebrate what makes you unique.
Show your venue off with a brandable mobile-friendly website that supports Order@Table, Collect@Counter and pickup with instant online payments. Customise the logo, fonts, hero banner and buttons to suit your venue's style and change it whenever it needs a refresh!
Discover some of the bespoke sites we've built, or book a demo today.