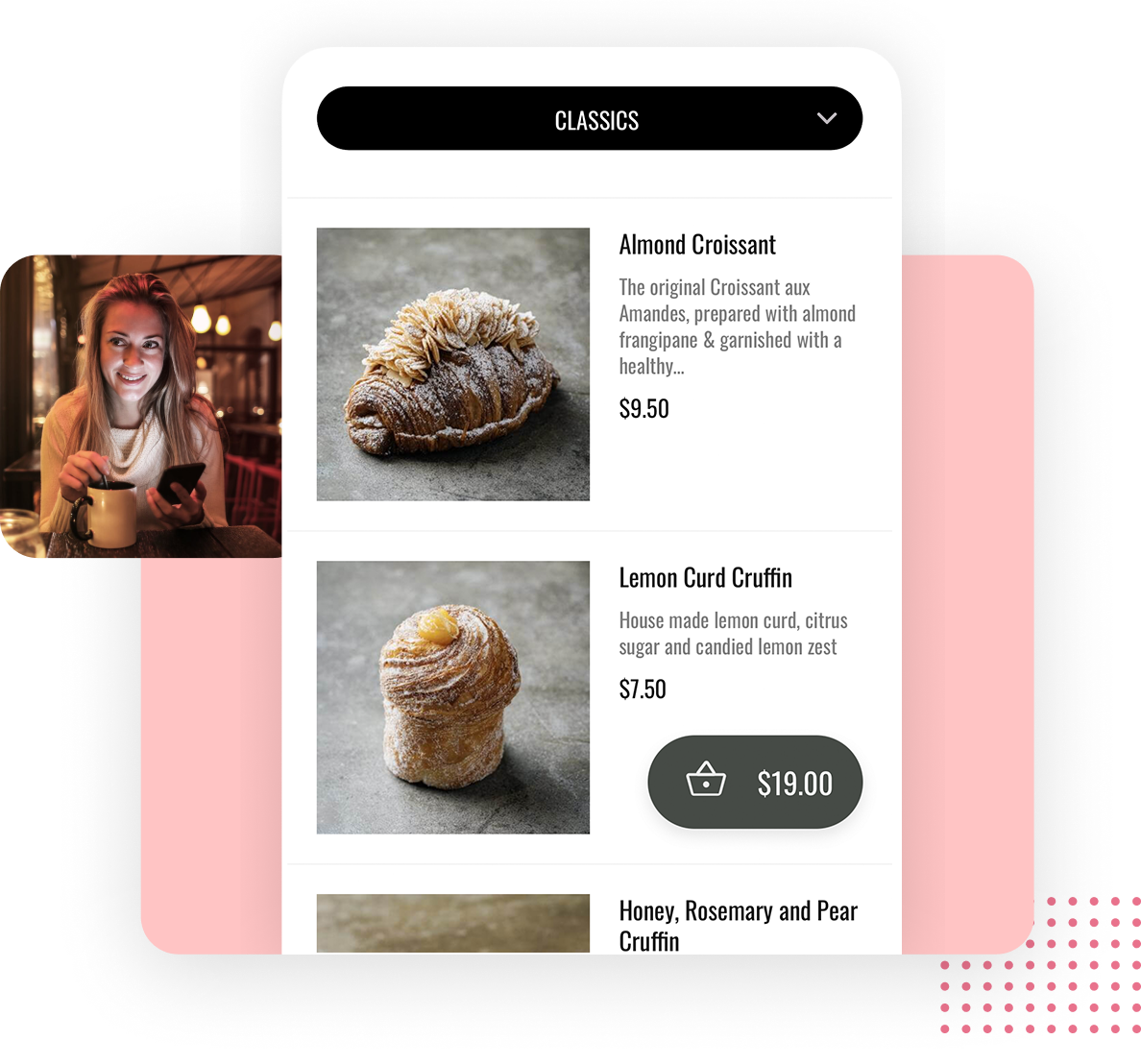 Picture perfect digital deliciousness
Add gorgeous photos of your delicious food and bev. Each menu item can have different options, sizes and pricing. Plus, control what's visible at a moment's notice. Can? bottle? pot? pint? Give customers every choice you offer.
Give it a whirl
Extra upsells, read all about it
If a customer wants extra edamame in their poke bowl, or pineapple on their pizza...who are we to say no? Seamlessly work upsells into specific items on the menu so you never have to ask "would you like fries with that?" again.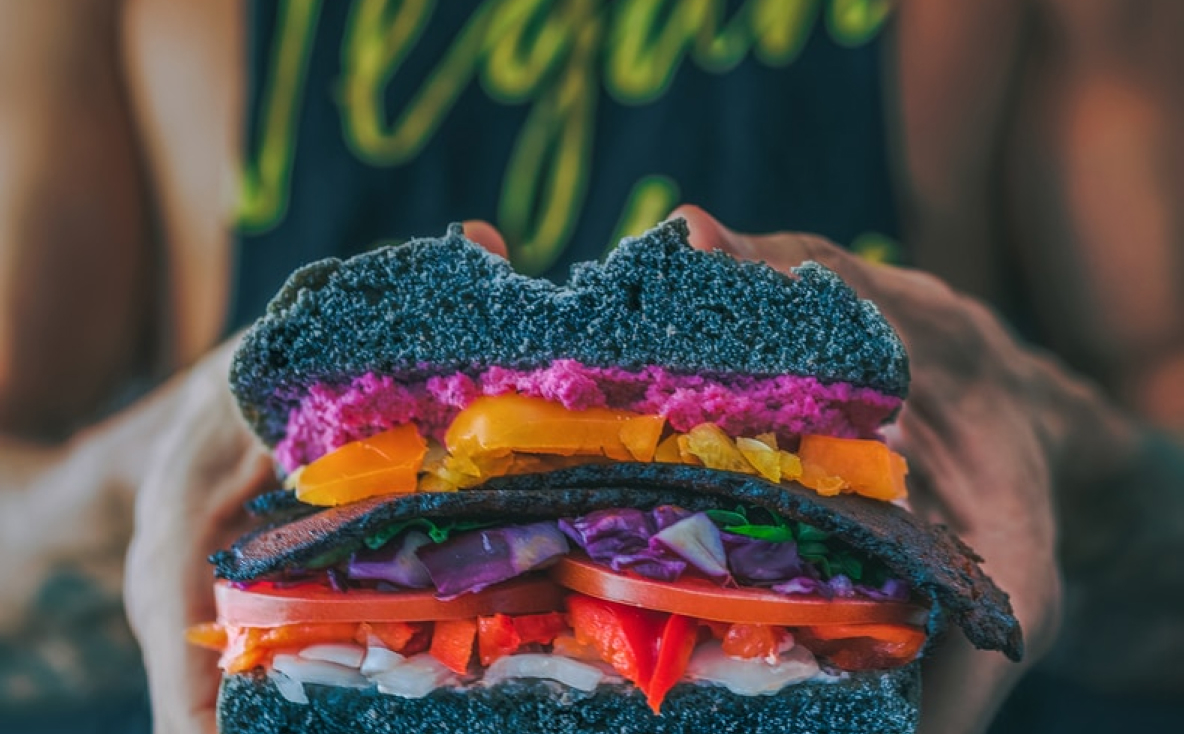 Filters for diets
Vegan, Gluten Free and Kosher, oh my! Make it easy for customers to search and filter your menu for the dietary or other options you have available, by adding custom tags to each menu item.
It's sold out people!
That delicious pulled pork burger. That schmancy fresh gnocchi with eleven cheeses. When the crowds love your food so much that it runs out, switch on "sold out mode" so they know it'll be back soon.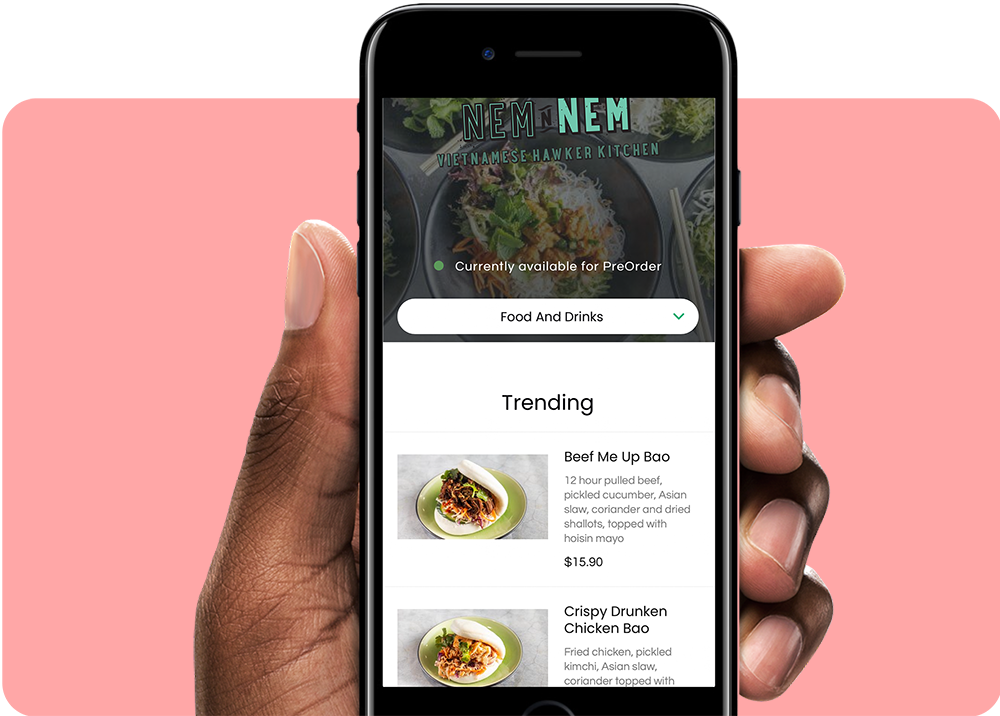 Add menu sections
Easily drag and drop menu sections to help keep your menu neatly organised. Perfect for big menus that can otherwise get unruly.
Fluent in food
Put the Google Translate down. HungryHungry is available in 7 languages. Go beyond paella, panna cotta, and allow your customers to order confidently from the comfort of their own phones. If they're stuck on a term, they can simply tap it to find out what it means.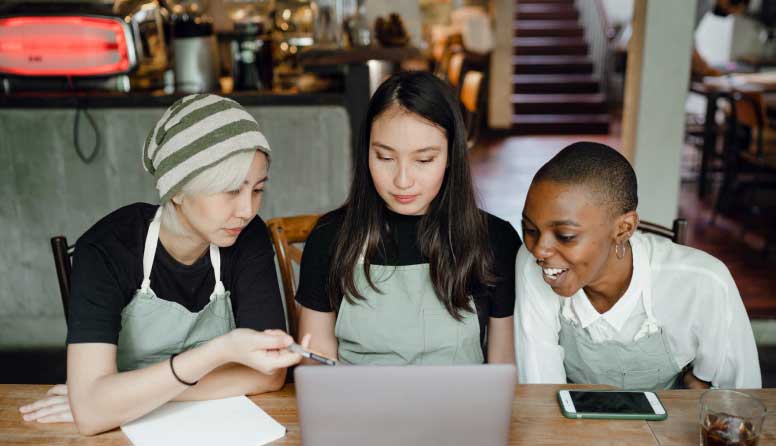 Time triggers for menu
Never disappoint your customers again by showing them menu items they can't order. Breakfast goes from 7am to 11am? Kitchen closes at 3pm but coffees and chai latte's are still on the menu? Add a time trigger to any section so it magically disappears and reappears when you want it to.
Add surcharges
Easily account for the extra costs of operation at special times like public holidays. Set a date or date range and the surcharge will be automatically added or removed for all menu items.