Serve how you want to
No two venues are built the same, with beautiful digital menus, seamless mobile ordering & online payments, give your customers exactly what they want, when and where they want it.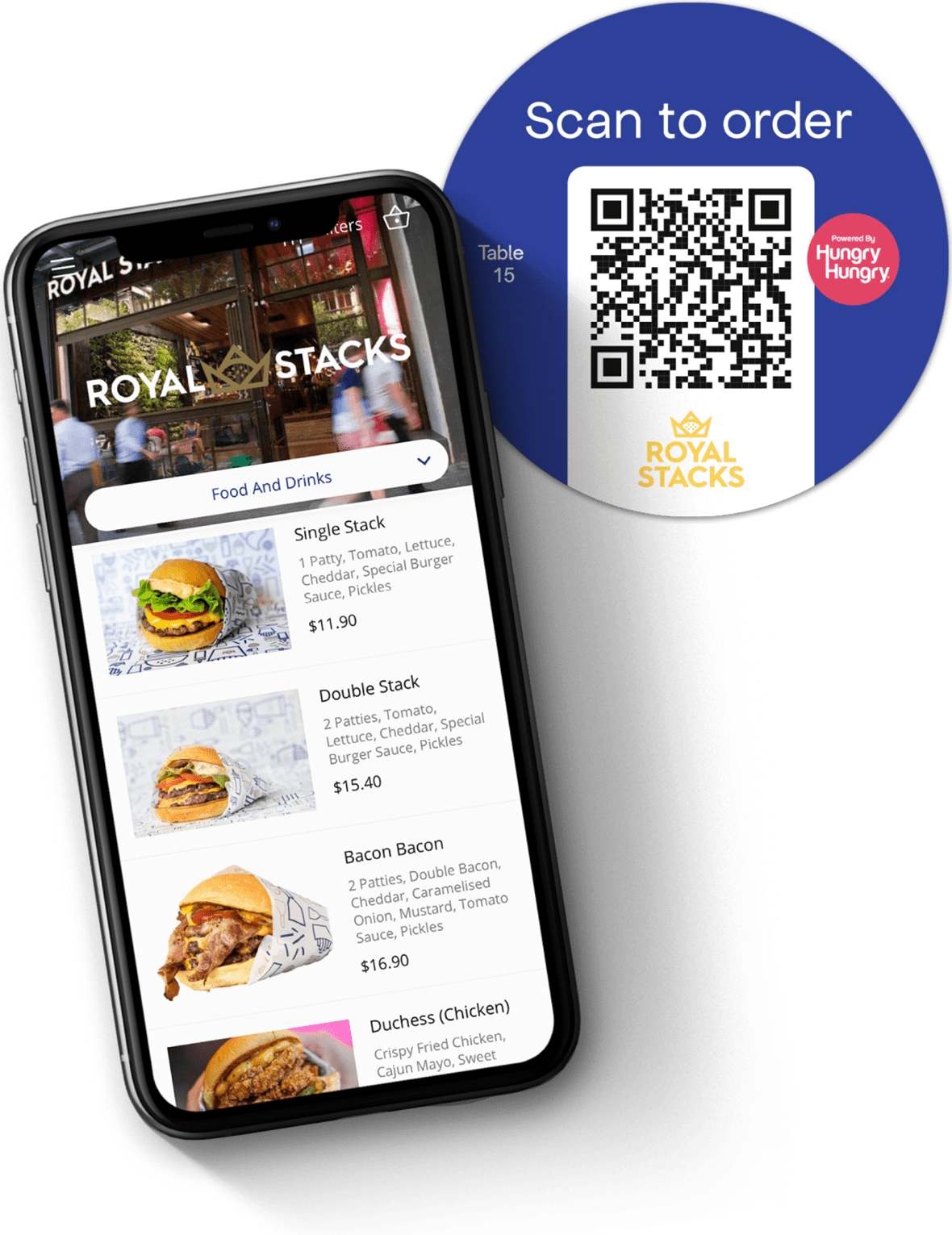 Digital Menus
When it comes to your digital menu, you have the power. Add your logo, pop in a hero banner and venue bio, even change fonts & colours - and don't stress, this can be changed whenever you want!
Drop in photos of your delicious food and beverages onto your menu to really make an impression and add menu sections to keep it organised.
As part of our onboarding process, we'll organise a photoshoot and get your digital menu online so you'll be ready to serve in no time.
Discover the features
Designed to work exactly how you need it to, HungryHungry is the platform that goes together with your venue like chicken & waffles.
Whether your customers dine-in, takeaway or have their meal delivered, we've got a solution for you
In-Venue
Whether your tables are inside or out, customers are able to order through a QR Code, directly assigned to your table numbers. Speed up turnaround time without pushing patrons out the door; no more lining up to pay, give customers the choice to split bills, and accommodate unexpected busy periods without the extra staff. We automate the not-so-fun stuff, without taking away the human connection - giving you the power to set the mood at your venue.
Order@Table
Sit your customers down, and give them access to your delicious digital menu via a custom branded QR code. Leave them to their devices or give them a helping hand with the table service they know and love.
Order Batching
Make life easier for your staff and kitchen. With Order Batching, you can choose a time frame that will automatically send all orders from a table onto one docket. It's as easy as that!
Menu Time Triggers
If your breakfast menu goes from 7am to 11am, but coffee and tea is still available till close, add time triggers to any menu section so customers only see items they can order, avoiding disappointment.
Collect@Counter
Our take on the old school pub ordering system. Allow your customers to order via a QR code and let them know when it's ready with an SMS direct to their mobile.
Throttle Orders
When things heat up, we'll help you keep a handle on it. If your kitchen gets slammed at certain times of the day, order throttling allows you to enter your peak times and control the number of orders you want to receive per 15 minute slot.
Wait Times
You can also let customers know if there's going to be a wait on food, but not on drinks (or vice versa). Whatever the message, you can share that with your customers and keep them in the loop.
Out of venue
Adopt the new Hospo Norm and take online orders from wherever your customers are. Add new revenue options, with pick-up, drive-up and contactless delivery to support social distancing. Providing a scrumptious, immersive, frictionless experience, with your brand being the pièce de résistance.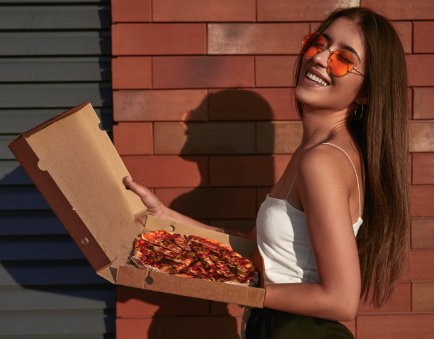 Pickup / Drive-up
Want to be able to deliver directly to your customer's car doors as they arrive for pick up? Turn on "drive-up" mode, and at check out, HungryHungry will ask for the customer's car colour and registration number so your team knows exactly what to look for.
Delivery
Integrate with last mile delivery apps to offer your hungry customers their usual order, direct to their dining room table. You set the delivery fees, specific to different locations, and even set minimum order limits.
Join the foodie showcase
HungryHungry loves to promote any business that wants their digital menu and brand showcased to the foodies of Australia. Customers can visit the HungryHungry website to find their next favourite place to eat.